Altaro, Tatil Alışverişinizde size yardımcı oluyor: Size sevdiklerinize verebileceğiniz fantastik hediyeler kazanma şansı veriyorlar!
Lomography Lomo'Stant San Sebastian, Echo Plus (Smart Home Hub), Wii Konsolu ve Wii için Mario Kart, her biri 100 dolarlık 2x Netflix Hediye Kartı ve JBL Clip Taşınabilir Su Geçirmez Hoparlör.
Uygun olan herhangi bir abonelik için size garantili bir Amazon kuponu verir!
Bu nedenle, Hyper-V veya VMware kullanıcısıysanız, Altaro'nun VM Yedeklemesini indirin ve burada bulacağınız talimatları izleyin.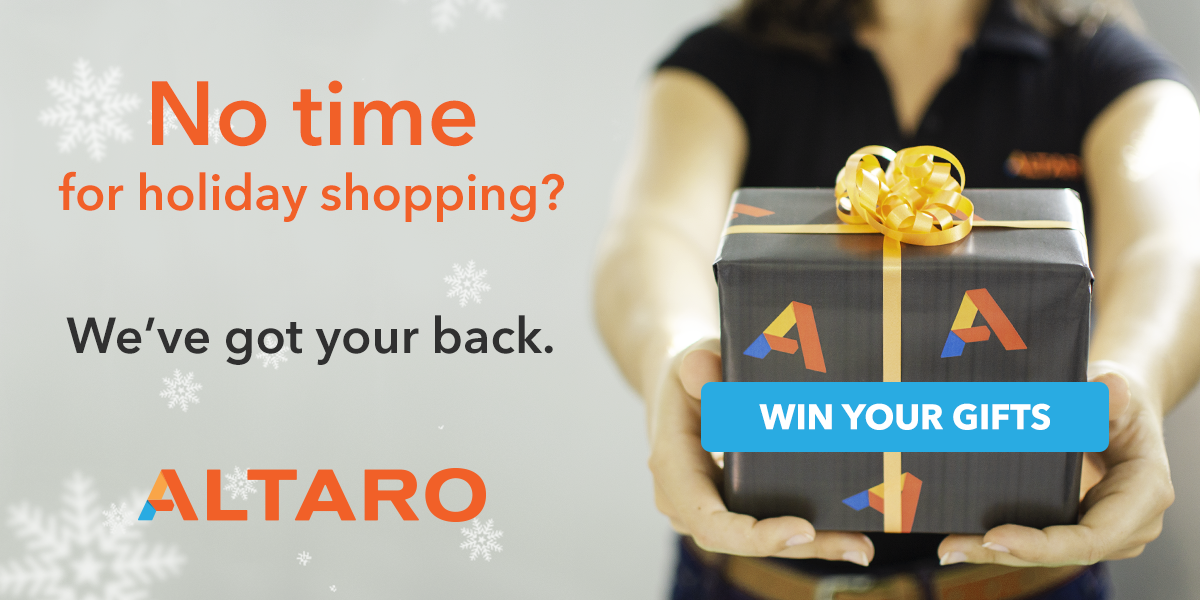 This Holiday Season, Altaro is helping you out with your Holiday Shopping: they're giving you the chance to WIN fantastic gifts that you can give to your loved ones! 
It's no secret that Holiday shopping can be stressful and very time-consuming. So this year, whether you need a present for your partner, your children, your parents and in-laws, or your friends… Altaro's got your back. Enter and share it on socials for a chance to WIN one of the Grand Prizes: a Holy Stone GPS FPV RC Drone HS100, an All-Access MasterClass pass, 
Lomography Lomo'Instant San Sebastian, an Echo Plus (Smart Home Hub), a Wii Console & Mario Kart for Wii, 2x Netflix Gift Cards of $100 each, and a JBL Clip Portable Waterproof Speaker. 
And guess what? For any eligible subscription they give you a guaranteed Amazon voucher! 
So, if you are a Hyper-V or VMware user, download Altaro's VM Backup and follow the instructions you will find over here to WIN these exciting prizes! 
Good luck & Happy Holidays!